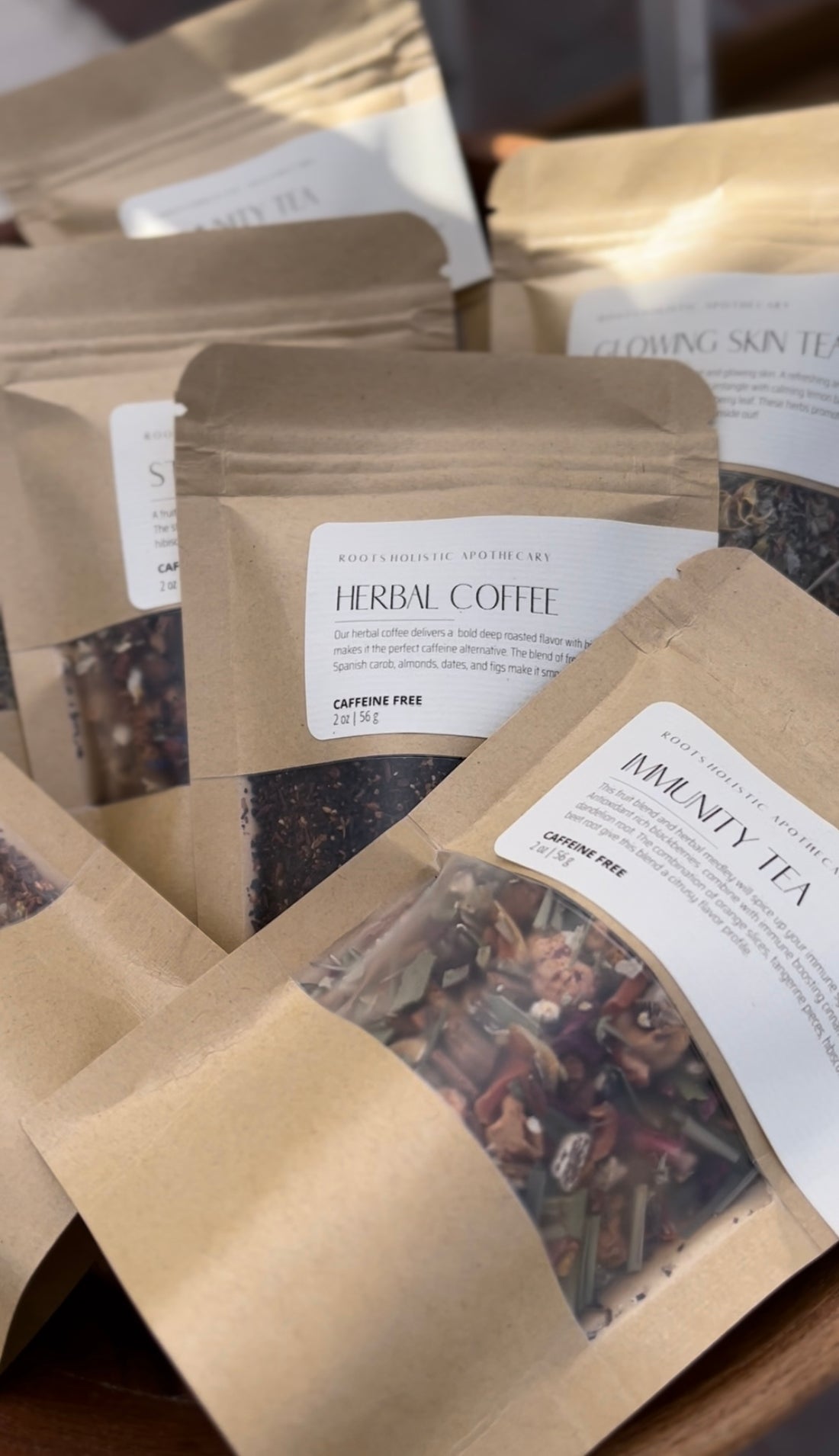 This bundle is tea lover's best friend! Select two of our herbal tea blends to try for only $40!  
Each bundle contains two 1 oz herbal tea blends
Stress Relief Tea: A fruity, light blend with an enticing sweet tart aroma. The stress relieving herbs of tulsi, and lavender are blended with lemon leaf, hibiscus, and raspberry for a fresh and fruity infusion
Menstrual Support: An infusion blended to reduce bloating, relieve cramps, combat hormonal acne, ease PMS, and regulate mood.
(For optimal results drink one cup a day the week prior to your cycle. Continue drinking 2-3 cups a day the week of your cycle.)
Glowing Skin: Specially developed for radiant and glowing skin. A refreshing and soothing blend of calendula and red clover entangle with calming lemon balm and antioxidant rich gotu kola and raspberry leaf. These herbs promote healthy skin making you feel beautiful from the inside out!
Bedtime Tea: Specially formulated to help you unwind and find peace of mind. This blend helps prepare the body for essential deep sleep. It's a calm and minty infusion of chamomile, passionflower, lavender, rose, and peppermint.
Amazing Tea!
Everything is soooo good! I tried the stress and skin tea and saved one as a gift for my sister. The tea is super fresh and flavorful ✨