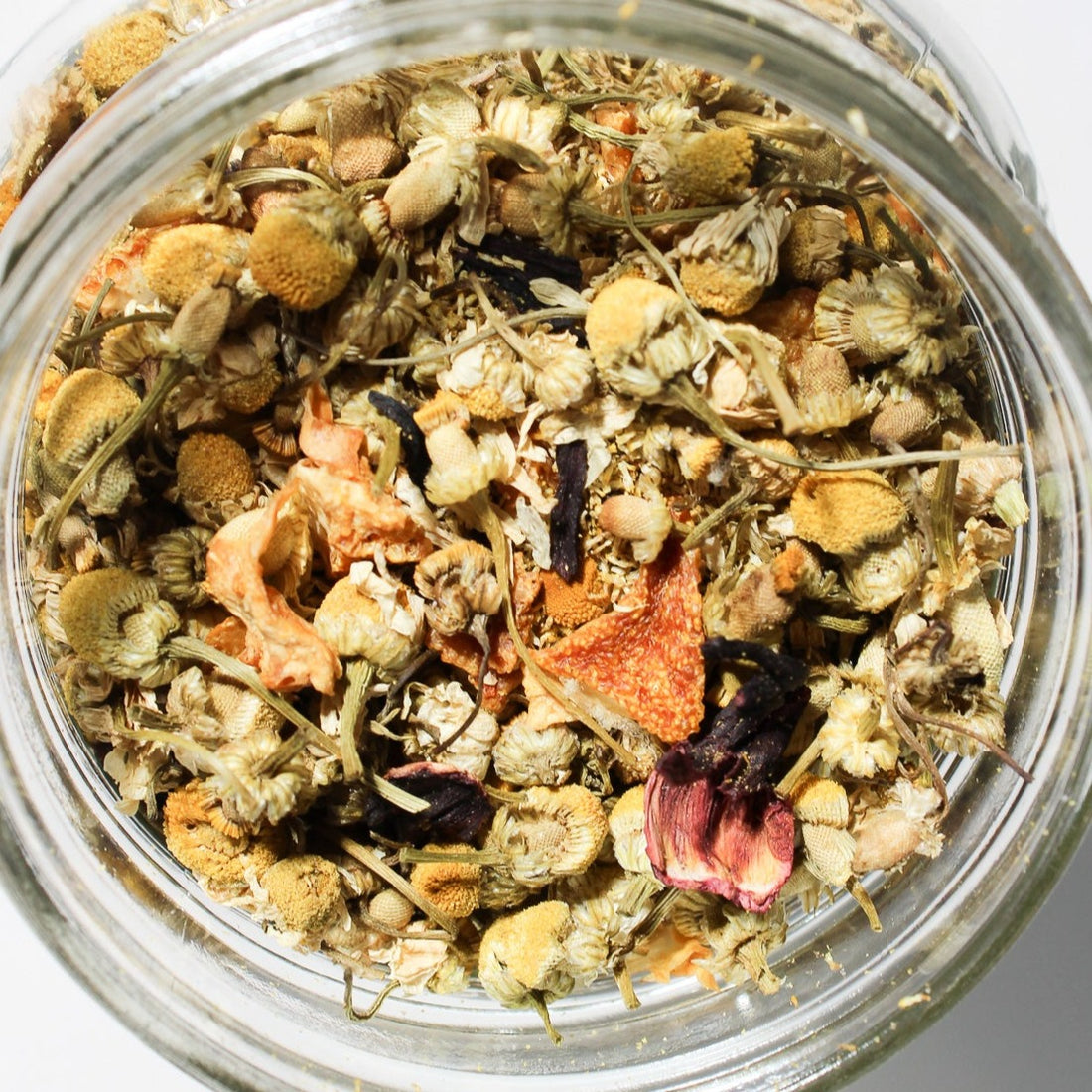 Our seasonal spring tea is the perfect combination of floral and fruity with a hint of mintiness. This blend is filled with the allergy relieving herbs of rosemary, hibiscus, and peppermint. CAFFEINE FREE. 
Natural Allergy Relief. Rosemary also helps improve cognitive function and blood circulation and is antibacterial.
Natural Antihistamine. Chamomile helps provide immunity towards many common allergens. It also helps soothe IBS symptoms and improve sleep quality.
Antioxidant. Hibiscus is full of vitamin c and is the perfect herbal ally to turn to during allergy season to reduce symptoms hay fever. It also helps support the cardiovascular system.
Hibiscus
Chamomile
Rosemary
Orange Peel
Steeping time may vary based on your personal taste or on how many infusions have already been done. Experiment with the brewing of your tea to discover its unique character.
Water Temp: 200 F
Steep Time: 3-5 Minutes
Number of Infusions: 1-3
Serving Size: 1 tbsp/8 oz