Spearmint + Eucalyptus Bar Soap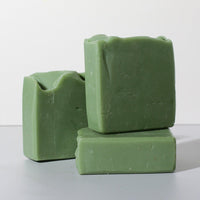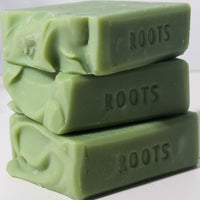 Spearmint + Eucalyptus Bar Soap
Wash away stress and anxiety with our relaxing blend of mind-clearing eucalyptus and uplifting spearmint. Enjoy softer, hydrated skin without synthetic fragrance.
Eucalyptus essential oil is widely used in aromatherapy for its stress reducing properties. The fresh scent soothes nervous tension while enhancing feelings of relaxation. It's also full of antibacterial and anti-inflammatory benefits that are great for your skin.
Spearmint oil has a revitalizing fragrance that is both mood enhancing and energizing. The antioxidant rich oil reduces the appearance of wrinkles by increasing skin's elasticity and resilience. Its cooling sensation helps relieve dryness and skin irritations. All of our soaps are moisture-rich and irritant-free.
No Palm Oil, Parabens, Phthalates, or SLS
Not intended to treat, cure, or prevent any disease
Saponified oils of shea butter
olive oil,
castor oil,
avocado oil,
coconut oil
cocoa butter
green kaolin clay
spearmint EO
eucalyptus EO