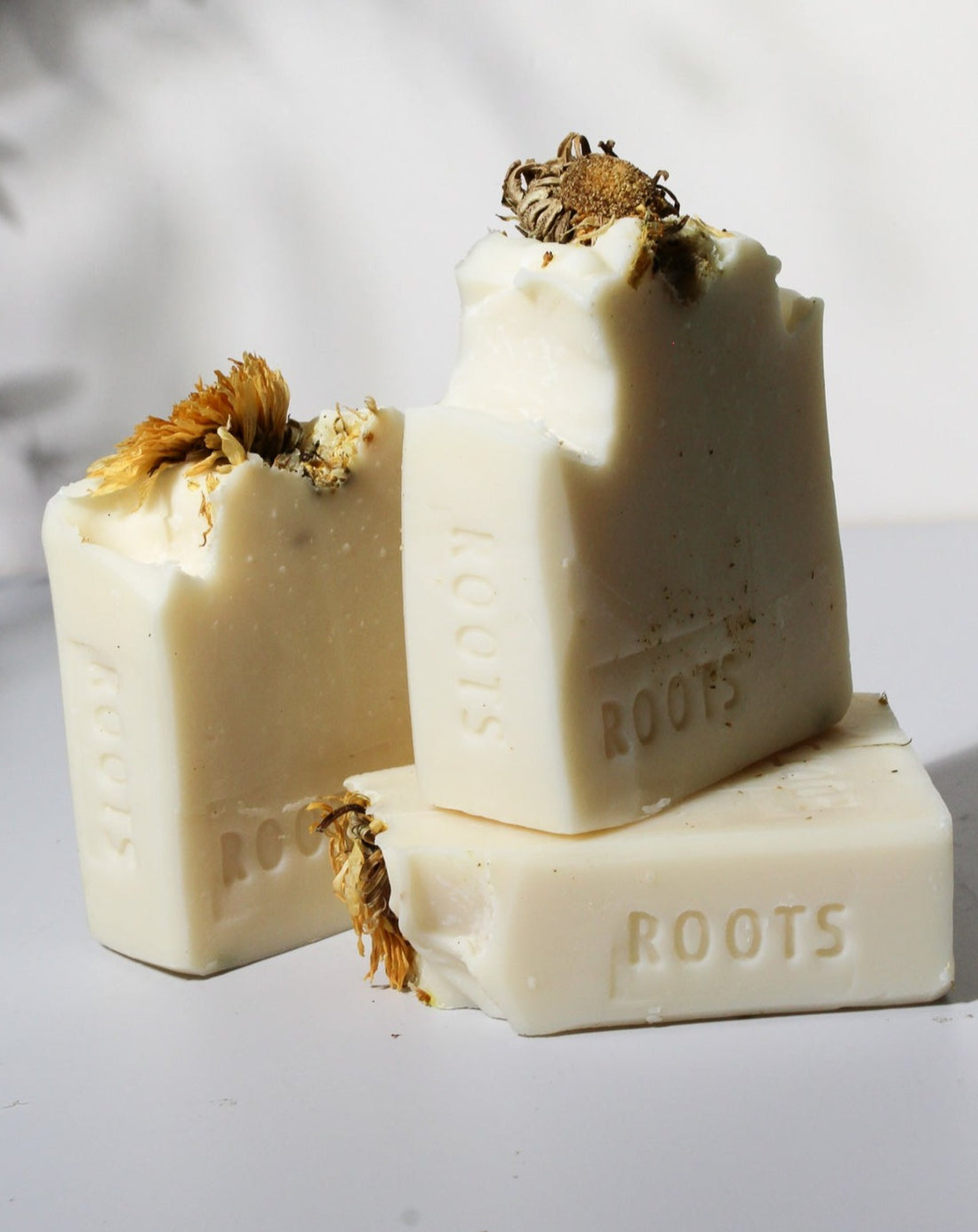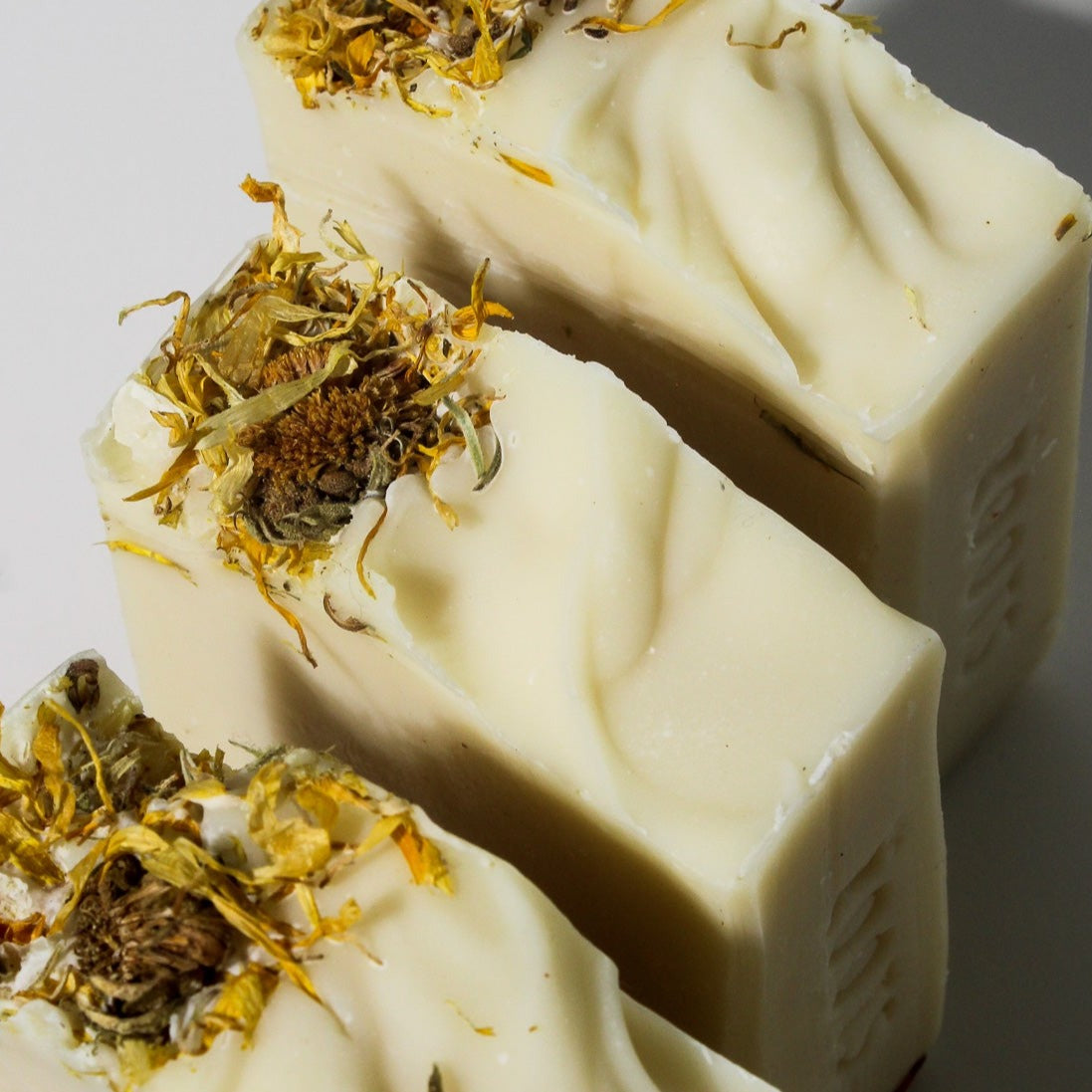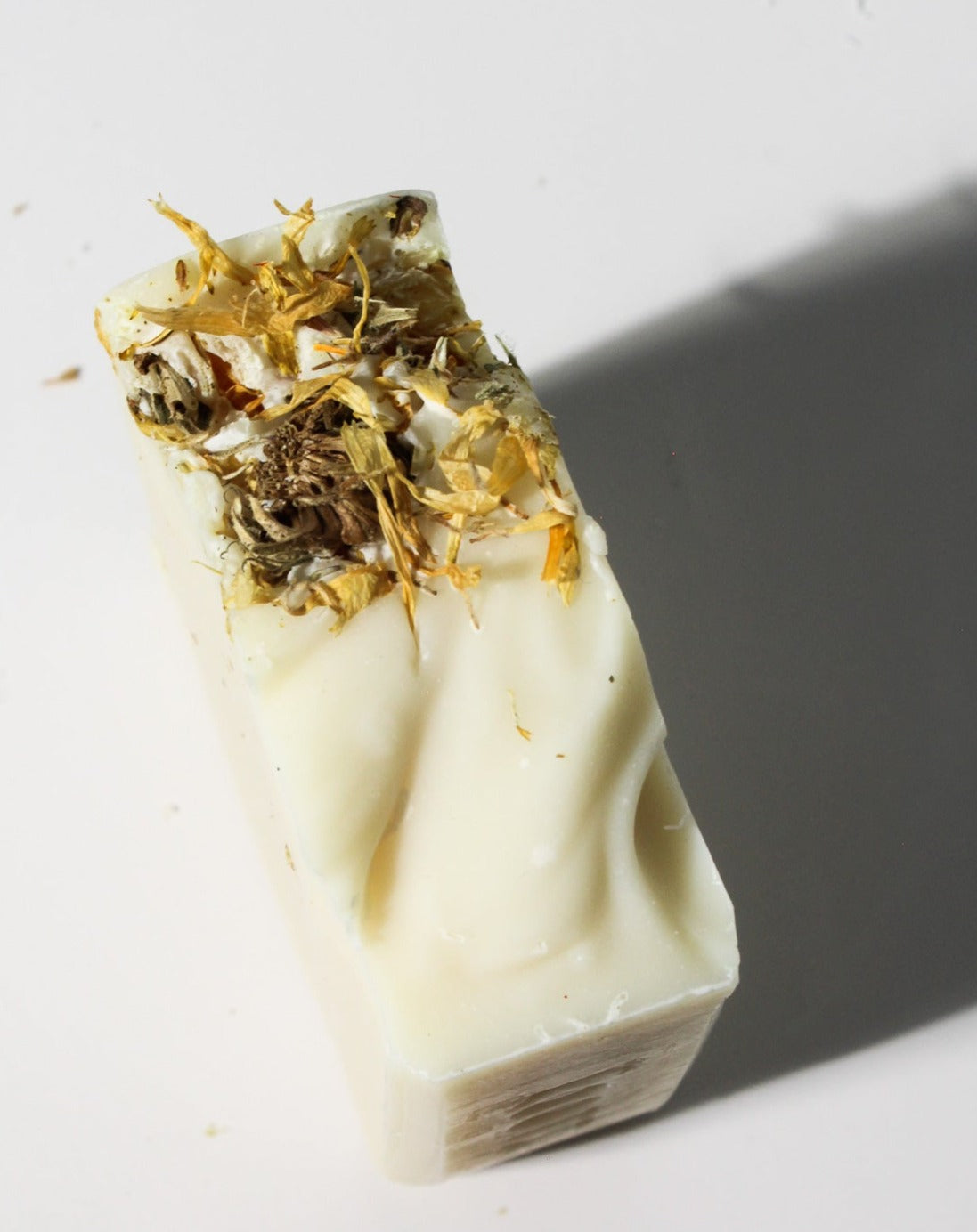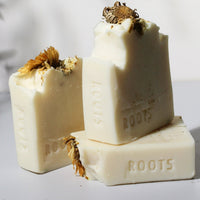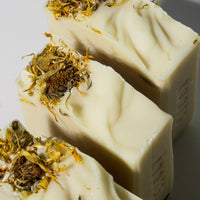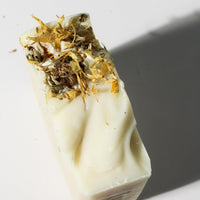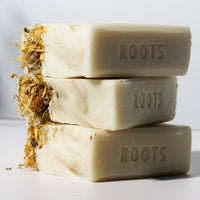 Our sensitive skin bar soap is an all-purpose gentle cleanser that protects your skin's moisture and is perfect for use on hands and body. It's naturally mild, and contains no essential oils. Perfect for babies and those with dry and/or sensitive skin.
Our sensitive skin bar soap is powered by a blend of natural butters and oils that refreshes, cleanses, and nourishes your body without drying out or distressing the skin. After use, the skin is left instantly refreshed, calm, and renewed.
All soaps are zero-waste, plastic-free, eco-friendly, vegan, cruelty-free, and sustainable.
Keep soaps on a soap dish/soap saver and out of the direct flow of water to increase the lifespan of the soap.
No Palm Oil, Parabens, Phthalates, or SLS
Saponified oils of shea butter
olive oil, castor oil
avocado oil
coconut oil
cocoa butter
kaolin clay
calendula flowers.
Free of any synthetics, chemicals, detergents or lathering agents. Not tested on animals.
Not intended to treat, cure, or prevent any disease