Respiratory Support Tea (Breathe Easy)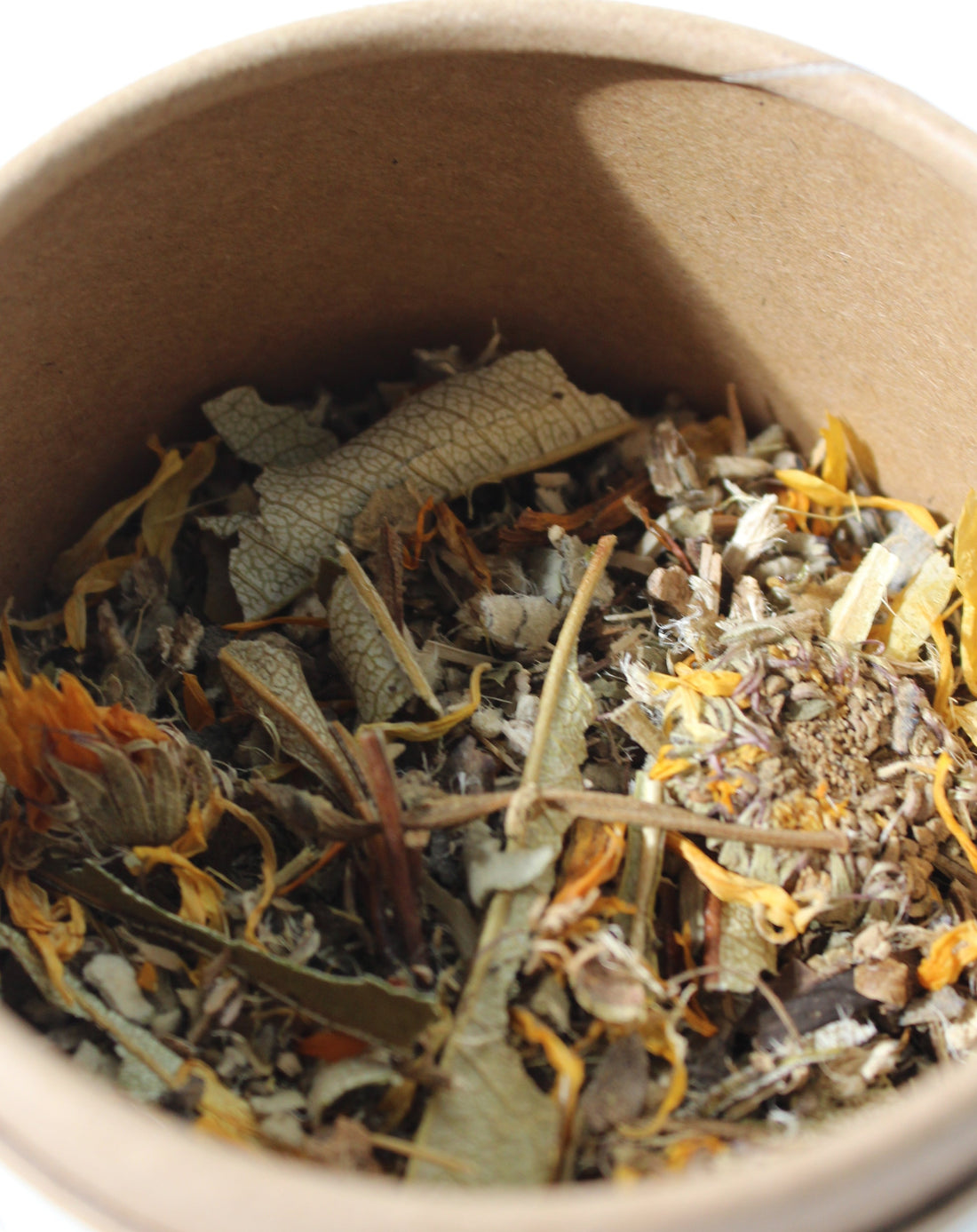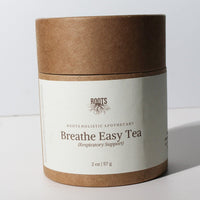 Respiratory Support Tea (Breathe Easy)
A soothing blend of herbal goodness designed to clear your airways and promote deep, refreshing breaths. Harness the power of nature for a breath of relief. (Caffeine Free)
Soothe respiratory discomfort: Mullein Leaf (Verbascum ): Mullein is traditionally used to soothe respiratory discomfort and help with coughs, congestion, and bronchial issues.
Soothes irritation: Marshmallow Root (Althaea officinalis): Marshmallow root is known for its mucilaginous properties, which can help soothe irritation in the throat and airways. It may be beneficial for coughs and sore throats.
Helps clear mucus: Yerba Santa Leaf (Eriodictyon californicum): Yerba santa is used to alleviate respiratory conditions like bronchitis, asthma, and colds. It's known for its expectorant properties, which can help clear mucus.
Reduces inflammation: Turmeric Root (Curcuma longa): Turmeric has anti-inflammatory properties and may help reduce inflammation in the respiratory tract, making it useful for conditions like asthma.
Eases breathing: Elecampane Root (Inula helenium): Elecampane is often used for respiratory conditions such as bronchitis and asthma. It's believed to help clear mucus and ease breathing.
Antibacterial: Tulsi Leaf (Ocimum sanctum): Tulsi, or holy basil, has antibacterial and anti-inflammatory properties. It can support overall respiratory health and may be helpful for respiratory infections.
Eases coughs and sore throats: Licorice Root (Glycyrrhiza glabra): Licorice root has soothing properties and can help relieve irritation in the throat. It's often used to ease coughs and sore throats.
Helps open airways: Peppermint Leaf (Mentha x piperita): Peppermint can open up the airways and has a cooling effect on the respiratory system, making it helpful for congestion and respiratory discomfort.
Anti-inflammatory: Calendula Flower (Calendula officinalis): Calendula has anti-inflammatory properties and may help soothe respiratory inflammation and irritation.
Verbascum thapsus (Mullein leaf)
Althaes officinalis (Marshmallow root)
Eriodictyon californicum (Yerba santa leaf)
Curcuma longa (Tumeric root)
Inula helenium (Elecampane root)
Oximum sanctum (Tulsi leaf)
Glycyrrguza glabra (Licorice root)
Mentha x piperita (Peppermint leaf)
Calendula officinalis (Calendula flower)
Steeping time may vary based on your personal taste or on how many infusions have already been done. Experiment with the brewing of your tea to discover its unique character.
Water Temp: 200 F
Steep Time: 3-5 Minutes
Number of Infusions: 1-3
Serving Size: 1 tbsp/8 oz
Steeping instruction card included with purchase