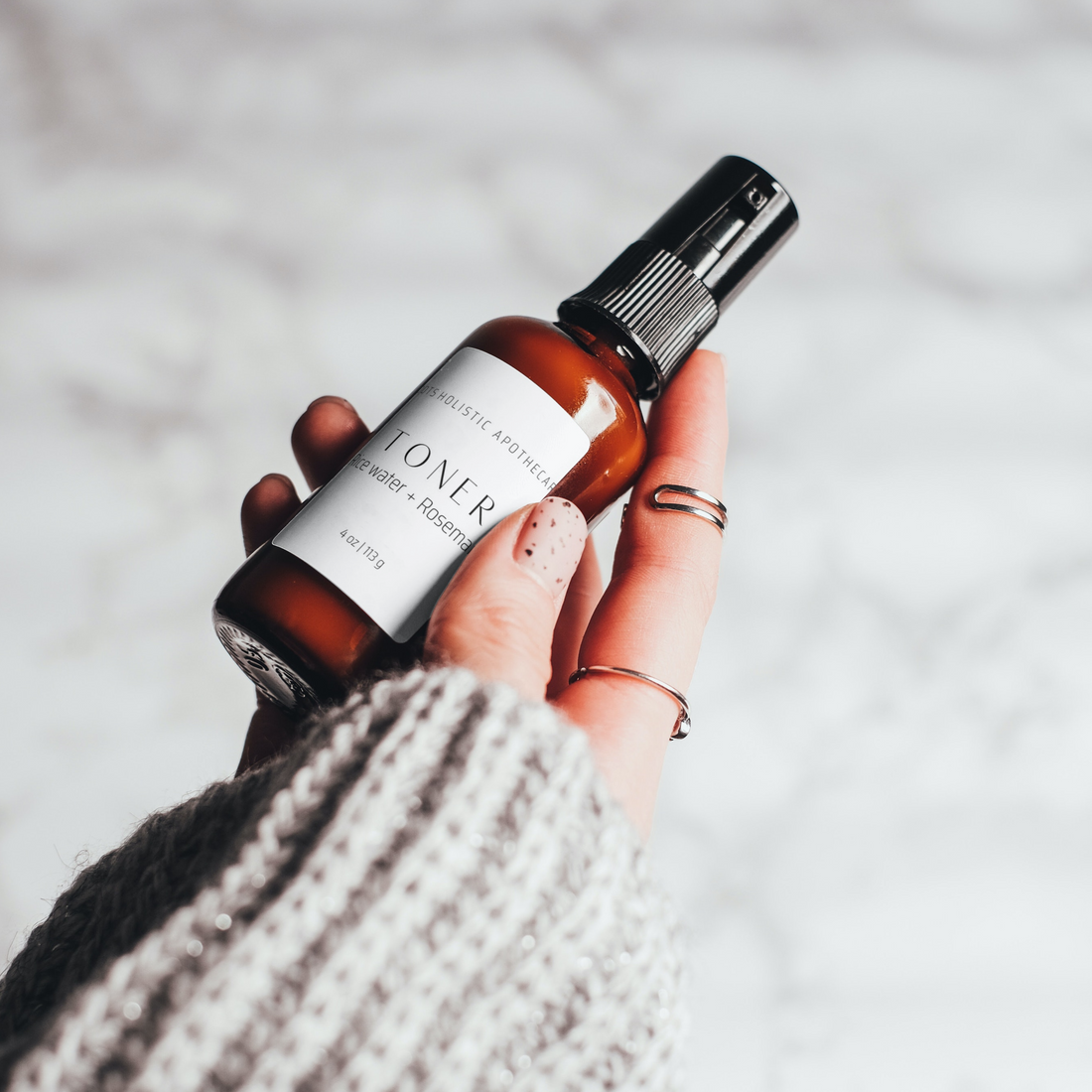 Organic Rice Water Toner 
Step 2
Our organic rice water toner is the second step in our skin care regimen. Our toner is formulated to helps even out your skin tone and lightens any slight discolorations. Simply use after washing your face for bright, radiant skin!
Ingredient Info: 
Organic Jasmine Rice: Rice water is rich in amino acids, antioxidants and minerals which help reduce and slow down the skin aging process⁠. It helps inhibit the activity of elastase, an enzyme responsible for skin aging⁠. It also helps to fade hyperpigmentation and brighten the complexion⁠ and minimize pores and smooths rough texture. It leaves skin soft and smooth without drying it out⁠ and removes remaining dirt and impurities⁠. Our rice water nourishes and gives skin healthy glow.
Rosemary Essential Oil: Rosemary essential oil aids in controlling sebum production. It has anti-bacterial and anti-inflammatory properties that help battle acne. It also helps reduce the appearance of blemishes and can be used to lighten dark marks and hyperpigmentation.⁠
Packaged in 4oz amber glass spray bottle 
Ingredients; Organic jasmine rice, distilled water, and rosemary essential oil
How to Use: Spray onto cotton ball and rub on freshly cleansed face to remove remaining dirt and impurities. Apply daily for optimal results