Coconut + Vanilla Body Butter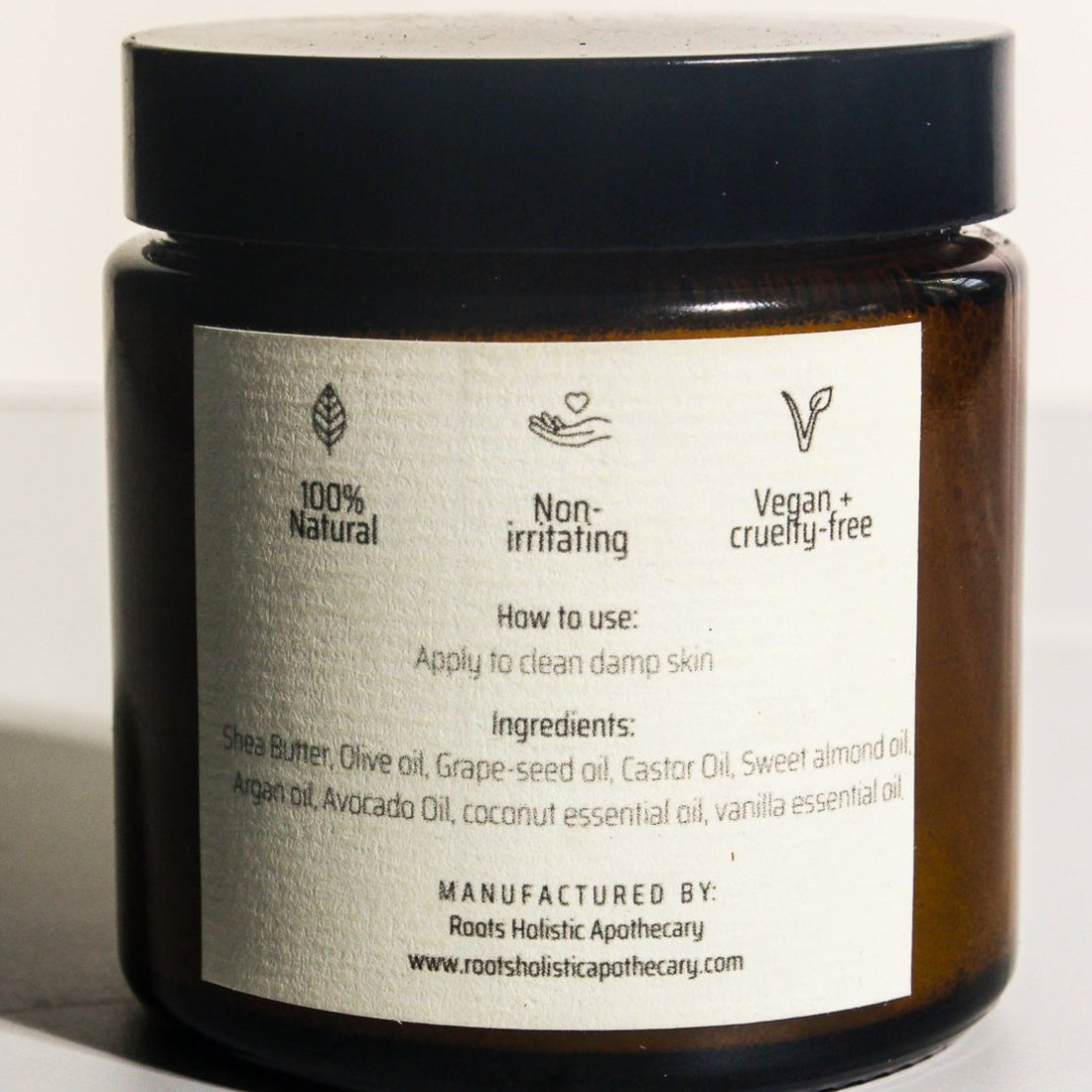 Coconut + Vanilla Body Butter
This body butter is an addictive combination of coconut, acai, vanilla, and exotic musk. 
Coconut essential oil treat anxiety and also helps give you peace of mind. Many aromatherapy experts believe it also helps enhance memory and even slows down the progress of Alzheimer's disease. It's a great antidepressant and also helps boost energy levels and cognitive function.
Vanilla oil lowers blood pressure, alleviates muscle tension and has a calming effect on the brain, which helps with stress, insomnia and irritability. Vanillin, found in vanilla oil, is widely known for its antioxidant properties.
Our concentrated body butters are enriched with shea butter to deliver immediate and long-lasting hydration. The formula contains raw, unrefined, Grade A shea butter which has high concentrations of fatty acids and vitamins that make it incredibly nourishing and moisturizing for the skin. It also offers mild UV protection and provides the skin with the nutrients necessary for collagen production.
For optimal results apply body butter daily on damp skin. Applying while skin is damp allows the skin to absorb the emollients more effectively. This leaves you with moisturized and glowing skin. Applying body butter on dry skin can leave it greasy to the touch, and attract dirt on the skin.
Shea butter, Olive Oil, Grape-Seed Oil, Castor Oil, Sweet Almond Oil, Argan Oil, Avocado Oil, coconut essential oil, acai essential oil, vanilla essential oil, and musk.
Not intended to treat, cure, or prevent any disease
Smells heavenly!
Love this body butter! A little goes a long way and the smell is absolutely heavenly. Most vanilla and coconut scent don't smell strong enough but this body butter has the perfect scent strength. Buy this now!!!
Smells Great
I can't say enough how much I love this scent. It has been added to favs collection. I walked past someone and they turned around and told me that they really liked the scent I had on. The most exciting part is I had applied it around 6am and it was around 6pm when the individual complimented me. This just shows that this is a quality product and will definitely buy again.