Herbal Teas, Mock-Tails, and Lifestyle Tips for Seasonal Well-Being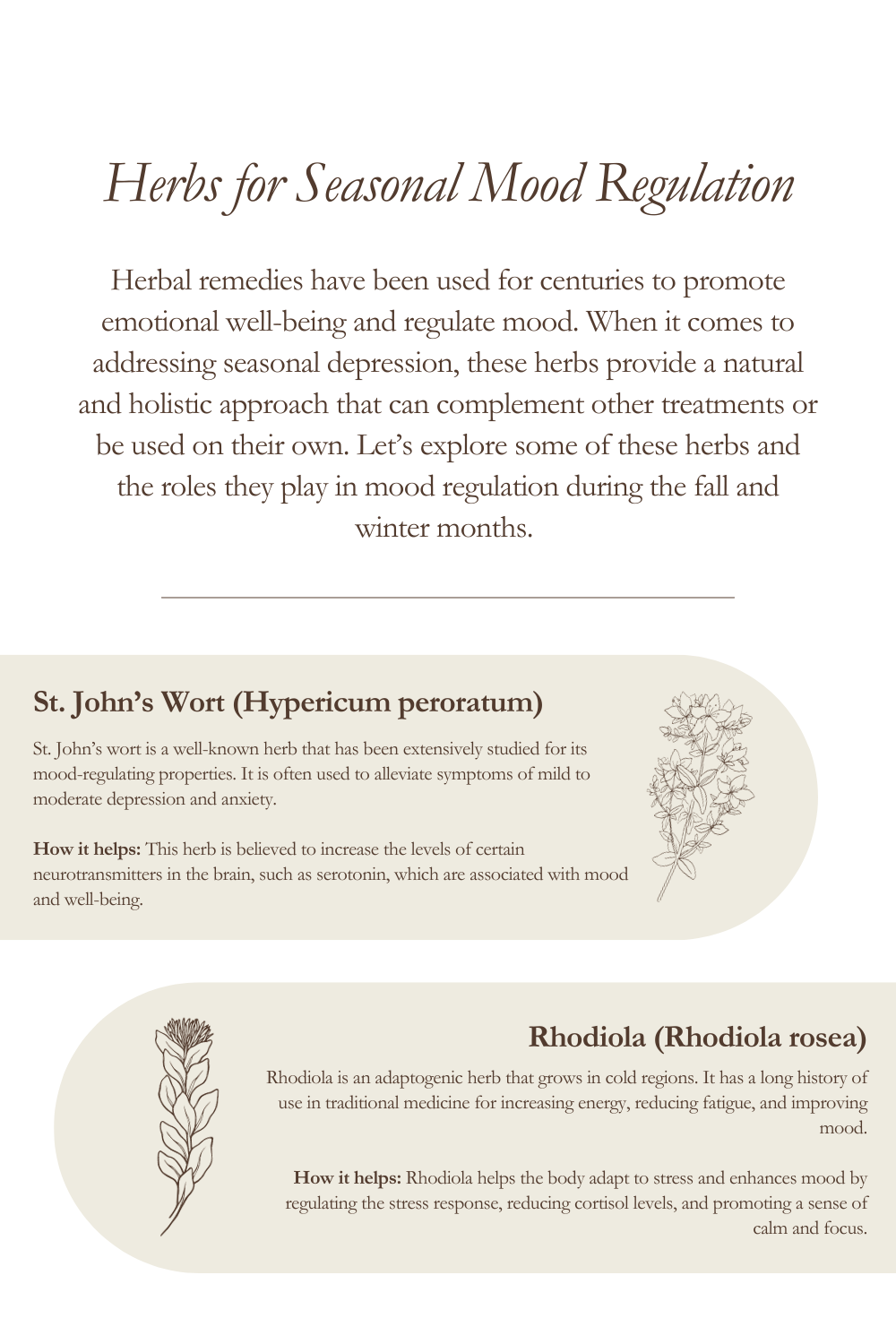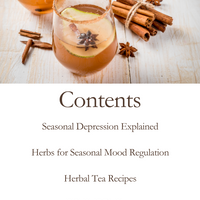 Herbal Teas, Mock-Tails, and Lifestyle Tips for Seasonal Well-Being
As the seasons change and the days grow shorter, this comprehensive guide is your roadmap to embracing the beauty of autumn and winter while maintaining your emotional balance. 
Inside this eBook, you'll find:
20 mood-regulating herbal tea and mock-tail recipes to uplift your spirits and provide comfort during the seasonal transitions. 
Practical lifestyle tips to enhance your well-being, tailored to the unique challenges of fall and winter.
Insights into how herbs can be your allies in the battle against seasonal depression, offering natural and holistic support. 
Explore the resources and expertise gathered to guide you on this journey. Seasonal well-being is within reach, and this comprehensive guide is here to help you navigate the path to emotional balance.