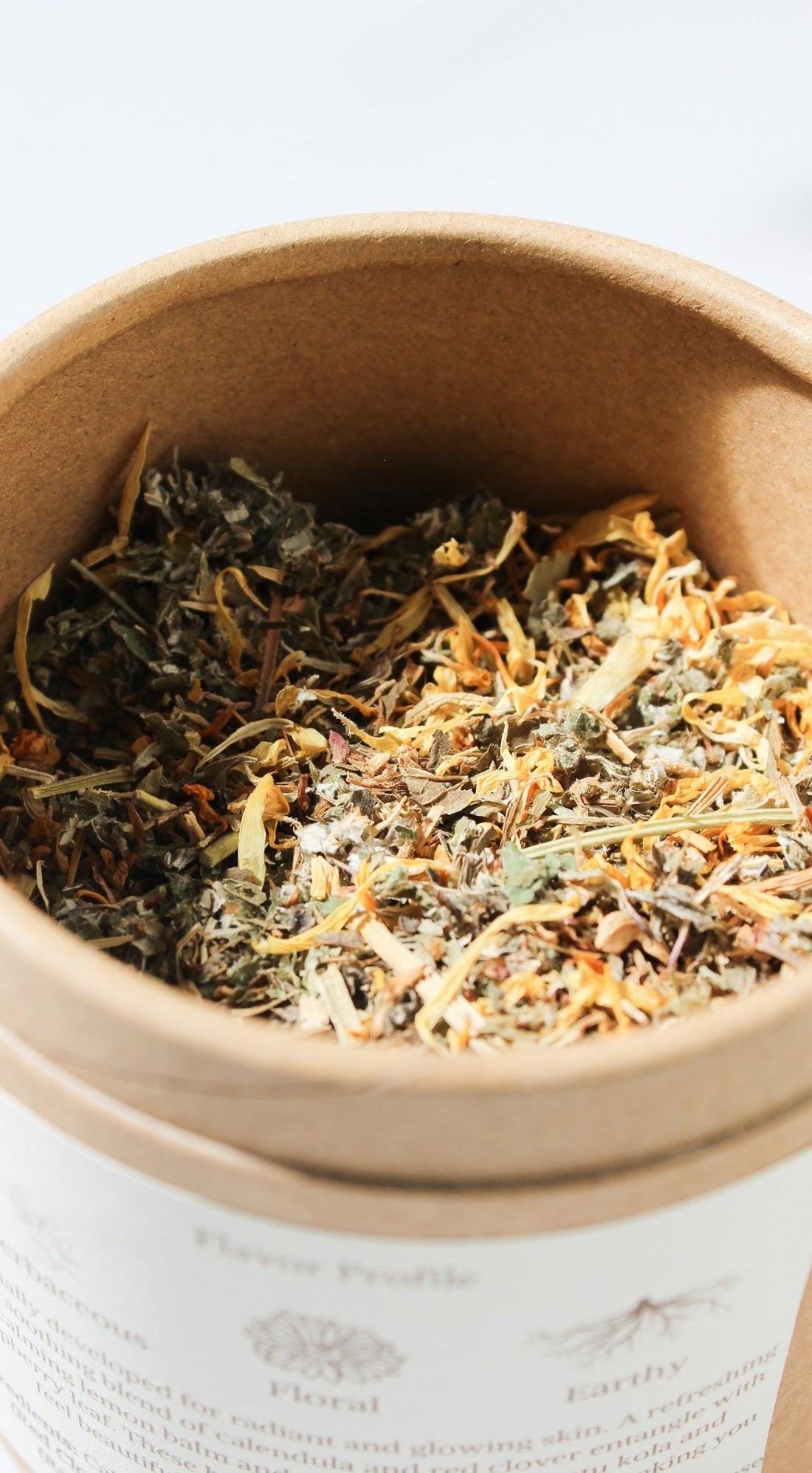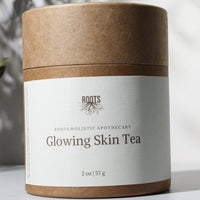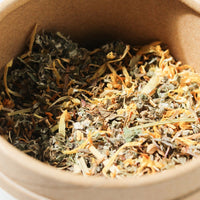 Specially developed for radiant and glowing skin. A refreshing and soothing blend of calendula and red clover entangle with calming lemon balm and antioxidant rich gotu kola and raspberry leaf. These herbs promote healthy skin making you feel beautiful from the inside out! CAFFEINE FREE.
Helps enhance skin hydration. Calendula helps enhance skin hydration and stimulate its firmness and elasticity, which may delay signs of aging.
Boosts circulation. Red clover helps boost circulation which in turn speeds up the body's natural elimination process which helps to clear skin conditions by moving the waste that builds up beneath the skin's surface.
Antibacterial. Lemon balm is an antibacterial and anti-inflammatory agent, it helps to reduce the swelling and reddening of the skin that is common in skin conditions such as acne.
Collagen Production. Gotu Kola helps encourage collagen production and reduce scarring.
Skin regeneration. Red raspberry leaf helps stimulate skin regeneration.
Calendula
red raspberry leaf
red clover
lemon balm
gotu kola
Steeping time may vary based on your personal taste or on how many infusions have already been done. Experiment with the brewing of your tea to discover its unique character.
Water Temp: 200 F
Steep Time: 3-5 Minutes
Number of Infusions: 1-3
Serving Size: 1 tbsp/8 oz
Steeping instruction card included with purchase