Brightening Bar Soap (Turmeric + Rosemary)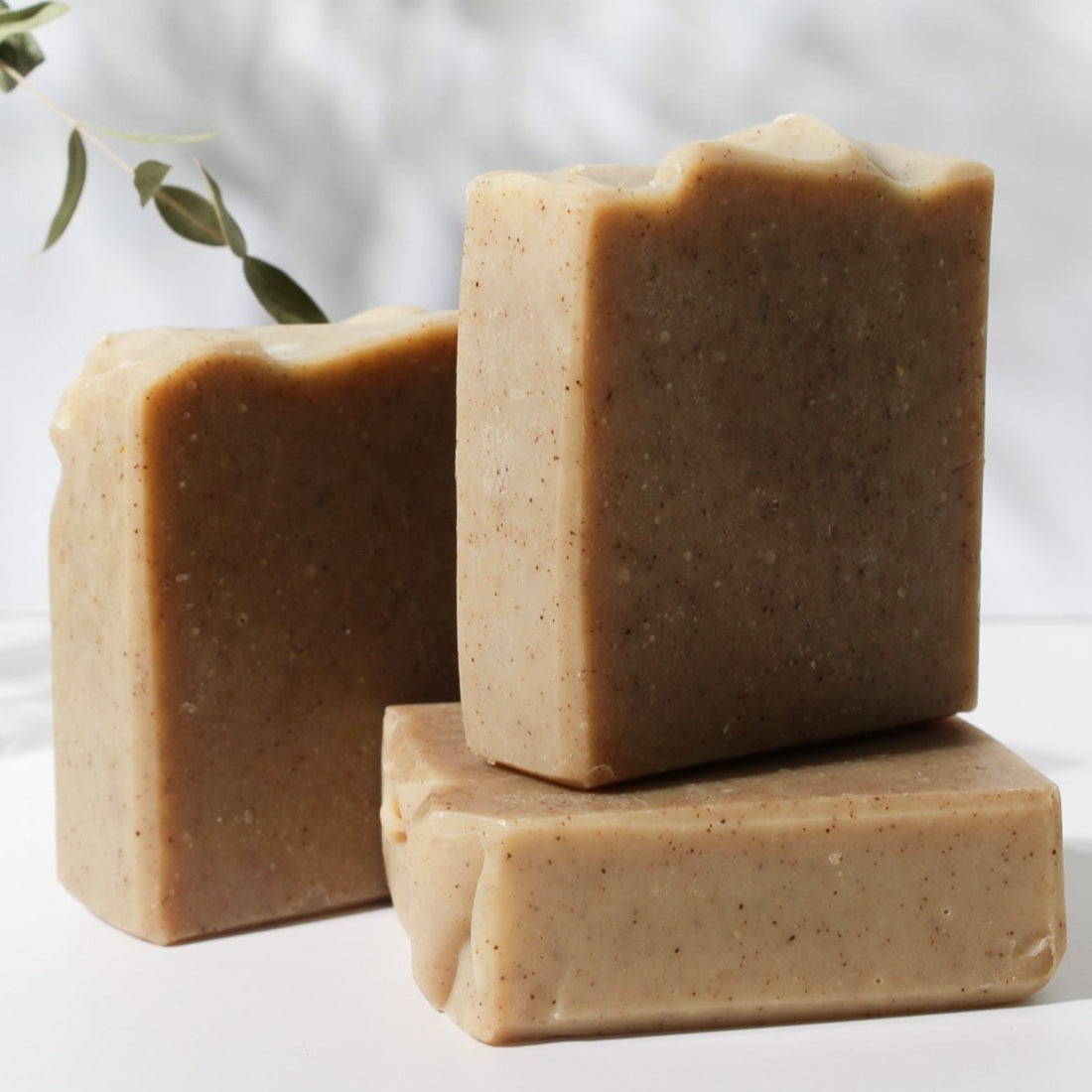 Brightening Bar Soap (Turmeric + Rosemary)
This turmeric and rosemary based soap is perfect for those struggling with hyperpigmentation. Brightening bar was formulated to naturally fade dark spots and give the skin a more even-toned appearance. It's naturally mild and is perfect for those with sensitive skin, eczema, or psoriasis. 
Our brightening bar is powered by a blend of natural butters and oils that helps naturally fade dark spots. This soap refreshes, cleanses, and nourishes your skin without drying out or distressing the skin. After use, the skin is left instantly refreshed, calm, and renewed.
All soaps are zero-waste, plastic-free, eco-friendly, vegan, cruelty-free, and sustainable.
Keep soaps on a soap dish/soap saver and out of the direct flow of water to increase the lifespan of the soap.
Make sure your face is wet and well-rinsed before you wash it with bar soap. Your hands should be clean before you begin. Work the soap into a nice lather and apply it to your face with your hands. Gently massage it into your skin with a circular motion for about 30 seconds. Make sure you don't scrub so hard that you irritate the skin.
Do not use hot water. Water that's too hot can dry out your skin, and even shorten the lifespan of your soap bar.
No Palm Oil, Parabens, Phthalates, or SLS
Sodium Hydroxide
Distilled Water
Shea Butter
olive oil
castor oil
avocado oil
coconut oil
cocoa butter
rosemary powder
turmeric powder
Free of any synthetics, chemicals, detergents or lathering agents. Not tested on animals.
Not intended to treat, cure, or prevent any disease
What is Sodium Hydroxide?
Sodium hydroxide is a necessity in every soap, even natural handmade soaps. Sodium hydroxide is what creates the soap in a process called saponification. During the soap making process the sodium hydroxide is mixed with distilled water and added to the oils and butter to create the soap mixture. During the curing process, which lasts from 4 to 6 weeks, the soap bars lose water weight, in which the sodium hydroxide is dissolved. Therefore lye is needed for the chemical process that soap goes through, but it's not present in the final product.